A place of creation, support and sharing. Cap Luberon offers a wide range of services for companies, project leaders, associations or even remote workers, employees, and liberal professions. A hosting and support structure, Cap Luberon offers flexible solutions which are adapted to the needs of those who pass through its doors, in order to best satisfy their ambition and wishes: Establishment, development, receiving advice!
Offices and workshops
Progressive rent for young companies
Cap Luberon is an intercommunal hub of business services. It is equipped with furnished offices, meeting rooms, workshops, and a coworking space, where the sharing of resources and equipment allow for great collaborations. The welcome can be tailored to suit the type of space occupied, the duration, and the choice to work collectively or individually. To integrate yourself into Cap Luberon is to benefit from both a solid network of players dedicated to entrepreneurship, and to benefit from a location whose image of dynamism and credibility is indisputable. A stone's throw from your future premises, enjoy a sporting or recreational break at a specially equipped lake.
Equipments and services

Network
Fibreoptic

Transportation
bike path
Services
Restaurants, shops, specially-equipped lake
Location and accessibility
472 Traverse de Roumanille 84400 APT
GPS coordinates
5.370049
43.887621
Are you interested in this incubator?
Votre contact privilégié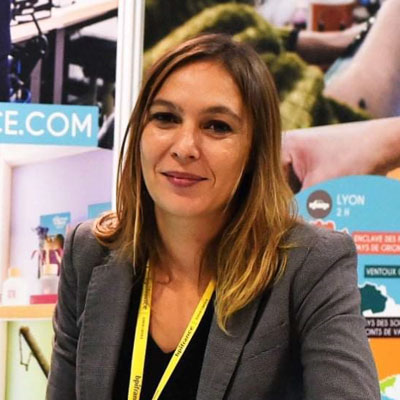 STÉPHANIE HOLMIERE
Real Estate Project Manager