Ventoux Comtat Venaissin – Carpentras – Mon Premier Bureau
in Carpentras
Mon 1er bureau is a business incubator launched in 2020. It is intended for creators and companies which are less than four months olds. On the dynamic Marché Gare site, 15 offices ranging from 10 to 20m² are available to rent in a renovated mansion.
Offices, services, and networks
Mon 1er bureau gives access to a full range of services
A network of experts and local partners is at your disposal for personalised advice and the organisation of thematic meetings to guide and support you. A personalised welcome by telephone or in person is offered to every entrepreneur setting up on this site. Communal spaces for work and relaxation are available, allowing meetings, exchanges, and collaborations centred around common projects. The companies established here have access to the support services of the Gare Numérique, a third party dedicated to innovation located nearby. What's more, participating in the actions of the dynamic economic brand "La Provence Créative," provides opportunities to accelerate its integration into the ecosystem.
Facilities and services

Networks:
Fibre-optic network
Facilities:
Crèche – Restaurants – Food shops

Transport:
Bus – Electric car terminal
Location and Accessibility
150, rue de la Chapellerie – 84200 CARPENTRAS
GPS coordinates
5.043352
44.033039
Are you interested in this incubator?
Votre contact privilégié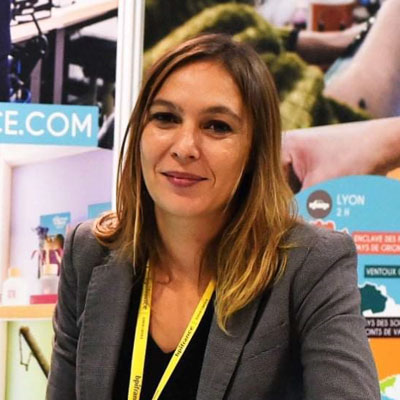 STÉPHANIE HOLMIERE
Real Estate Project Manager