Ventoux Comtat Venaissin – Rile
in Carpentras
RILE is at once a business incubator and a support structure that has been training and advising project leaders and young business leaders for 20 years. Situated in the city centre of Carpentras, RILE has been labelled as a "District Business Centre" by the Caisse des Dépôts
RILE accomodates and supports you
An offer adapted to your short or long-term needs
Several options are available to young business leaders. From the rental of a permanent office or one adapted to specific needs, to the reservation of a workspace in the communal area, or the domiciliation of your company, the offer adapts itself to the evolution of your activities. Within the premises of the incubator; support through personalised advice, networking, training courses, or innovation support are offered to you. RILE will be by your side as you develop your business. Since its creation, RILE has hosted more than 150 businesses.
Facilities and services

Networks:
high-speed internet
Equipment:
Crèche – Restaurants – Food shops

Transport:
Bus
Location and Accessibility
68, rue du refuge, 84200 CARPENTRAS
GPS coordinates
5.045385
44.055860
Are you interested in this incubator?
Votre contact privilégié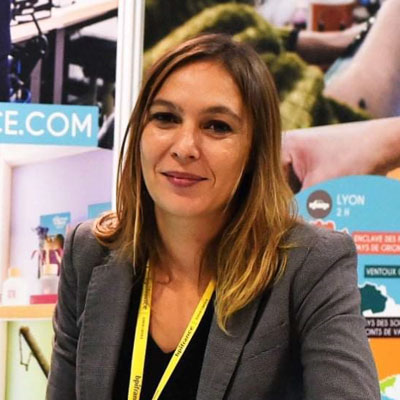 STÉPHANIE HOLMIERE
Real Estate Project Manager