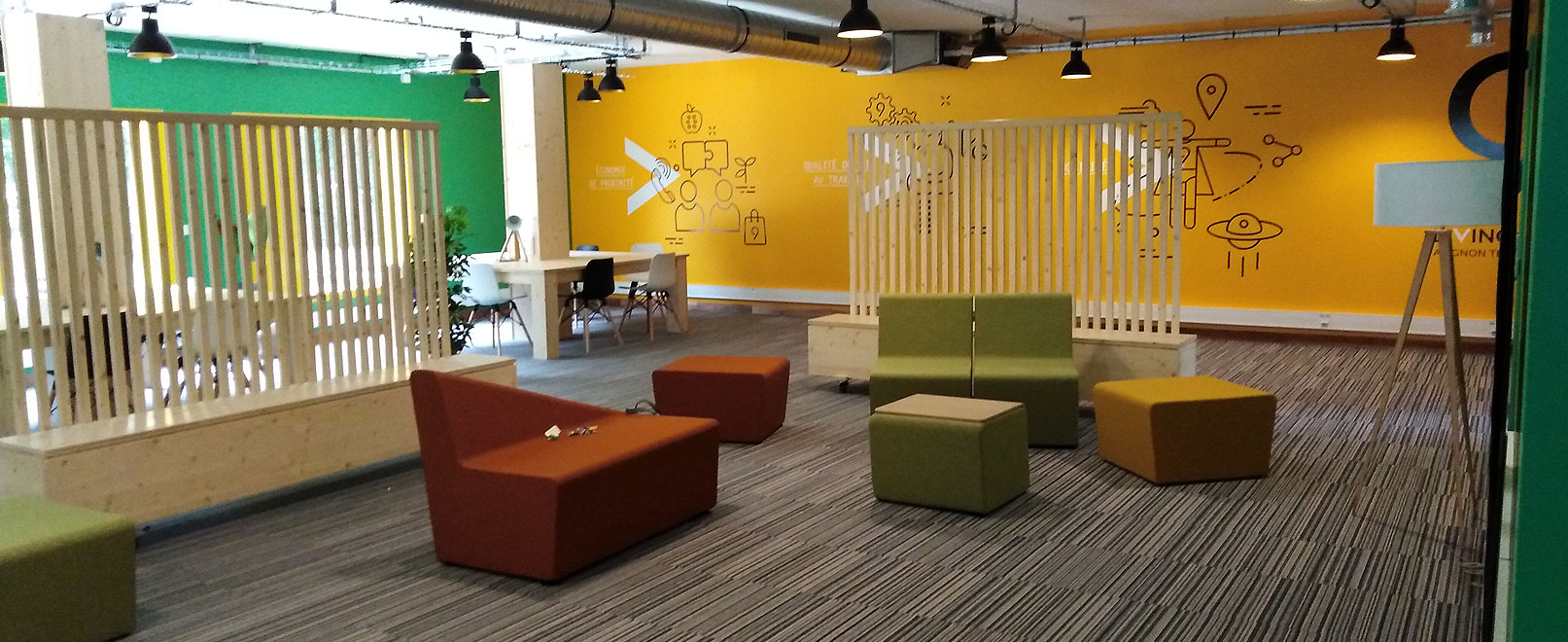 200 m² that stimulates innovation at the service of the territory: installed in the heart of the Technopôle: «the 9». Dedicated to collaborative innovation focusing on three themes: quality of working life, alternative mobility, and the local economy
Living Lab in Avignon
Located on the ground floor of the Technicité building at the Avignon Technopôle, 'the 9' offers a fully equipped space, breaking the codes of the usual workplaces. Here, everything is brought together to stimulate creativity.

Coworking space, lounge area, large collective work consoles, projection stage, friendly cuisine, this "loft" invites businesses, communities, start-ups and local innovation partners (university, competitiveness clusters, training organisations, etc.) to design and test concepts or projects, putting the end user at the heart of the creative act.
The ambition of Grand Avignon, creator of this third place, and its partners, is to make 'the 9' a laboratory where the products and services of a sustainable city are invented, a city that is resource-efficient, healthy, intelligent, green and fulfilling for all. Three key themes will be prioritized by 'the 9': quality of working life to create services that improve the professional environment, alternative mobility to imagine new modes of travel and associated services, and the local economy to develop new territorial synergies.

Within a 200 m² space, users have access to a lounge area, large collective work consoles, a projection stage, a coworking area and a kitchen area.