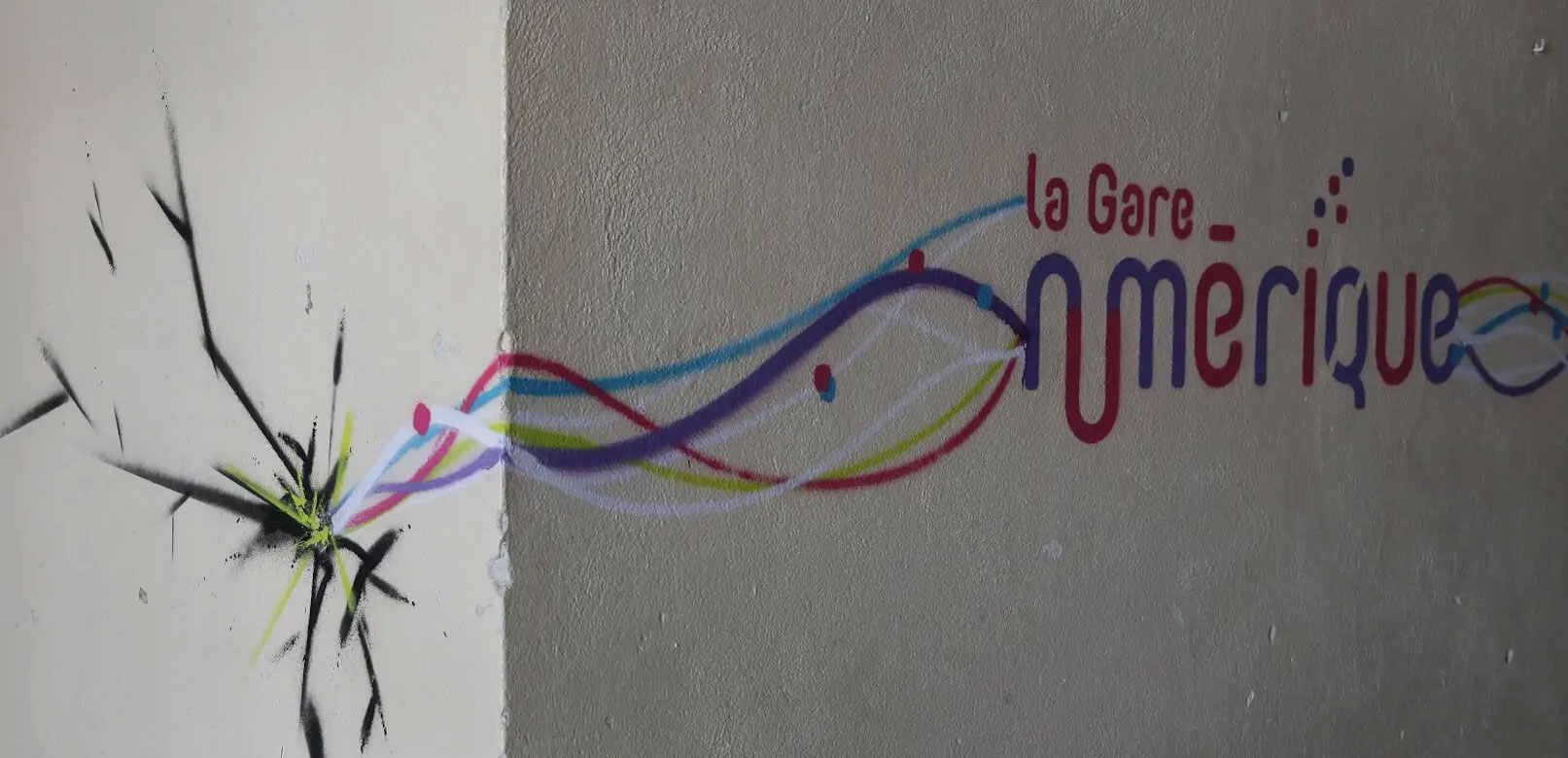 The Gare Numérique
in Carpentras
The Gare Numérique becomes a digital totem managed and facilitated by Provence Créative. Everything was built around the idea of a third place, orchestrated around physical or virtual spaces, to foster encounters between people with varied skills that were otherwise not necessarily destined to cross paths.
A renovated former station which is now a third place
The activities offered by the Gare Numérique:

Prototyping
Digital Manufacturing Workshop – 240m² / 5 differentiated technical spaces
Digital truck

Accommodation and business services
Business Centre – 339m² / 13 offices / 1 meeting room
Shared space (coworking) – 25 offices / 295 m² / 1 meeting room / 1 skype area / 1 shared area for children
Pooling of human resources (digital: e-marketing, community management, development, etc.)

Digital training
Free (MOOC: «Massive Open Online Course», translation «online course», animations)
Paid (partners)
In cooperation with local economic players, the CoVe has been renovating the former Carpentras SNCF train station in the Digital Station since 2019.
The objective is to create, on a surface of 1,142 m² served by the fibre optic network, a veritable ecosystem dedicated to new technologies, in the form of a service hub dedicated to the many local small businesses.
Key figures
digital manufacturing workshop
dedicated to digital training