Benefit from a strategic location
Vaucluse, an intelligent alternative to the big cities
A diverse, high-performance service network
Served by key routes
Companies that set up in our territory are guaranteed exceptional accessibility, thanks to a dense network of rail, road and air connections.
3 major access motorways: A7, A8 and A9
1 international airport, Marseille Provence
Avignon TGV station
The Rhône, major river route
The major European capitals and North Africa are less than 2 hours away

Open to the world
In the South-East of France on the North-South axis, halfway between Spain and Italy, with easy access to the Maghreb, Vaucluse enjoys an outstanding geographical location.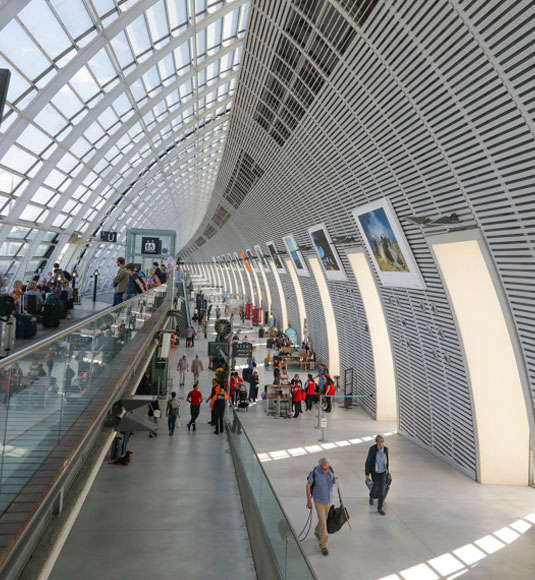 Key figures
consumers less than 2h drive from Vaucluse
passengers at the Avignon TGV station
the No.1 French maritime port in Marseille
A MARKET OF 9 MILLION CONSUMMERS JUST 2 HOURS AWAY
A catchment area extended to the 4 cardinal points

At the heart of a Southern European consumer basin with 115 million consumers and 9 million inhabitants in a nearby perimeter, Vaucluse is a prime location for any company wishing to reach a large clientele.

Practical Information
By TGV:
Avignon > Paris : 2h40
Avignon > Lyon : 1h
Avignon > Montpellier : 1h
Avignon > Toulouse : 3h45
Avignon > Geneva: 4h45
Avignon > Londres : 14h20
Avignon > Barcelone : 7h
Avignon > Marseille : 0h44

By plane:
Marseille > London: 2h
Marseille > Brussels: 1h35
Marseille > Madrid : 1h35
Marseille > Francfort : 4h20