Vaucluse: Leading cycling/mountain biking destination in France
On the road to excellence
In Vaucluse, in every region, cycling and tourism professionals are involved in a collective approach to the development of the bike/ mountain bike sector, whose projections point to strong and sustainable growth. What if you joined a mature market capable of welcoming new projects and talents?
Key figures
bike destination programmed by the French and international T.O.s
professionals approved by Acceuil Vélo
Bosch electric charging stations installed throughout the territory
A structured sector
With strong economic benefits and growing development potential
Diversity and international notoriety of activity zones, infrastructures (1600 km of marked cycling paths) and projects, mobilisation of players, development of dedicated companies (some international), major sporting events and international championship grounds, attractive to tourists, sales /cycle rental market, deployment of electric assisted bike equipment in full expansion…
In Vaucluse, the cycling industry is now in possession of many assets at the service of a dynamic ecosystem supported by the establishment of new companies, store-concepts, broadcasters, accommodation, services, and innovations related to cycling and mountain biking.

Did you know?
Vaucluse has 1600 km of marked cycling itineraries including 3 cycle routes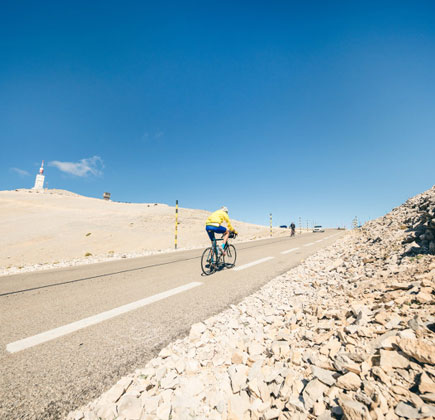 Provence by bike: Vaucluse, Land of passion
Cycling in the Vaucluse region now consists of more than 1800 km marked (circuits, cycling routes including Via Rhôna, the Calavon to the Mediterranean and Via Venaissa cycling routes, green routes, etc.) and a network of 400 certified partners.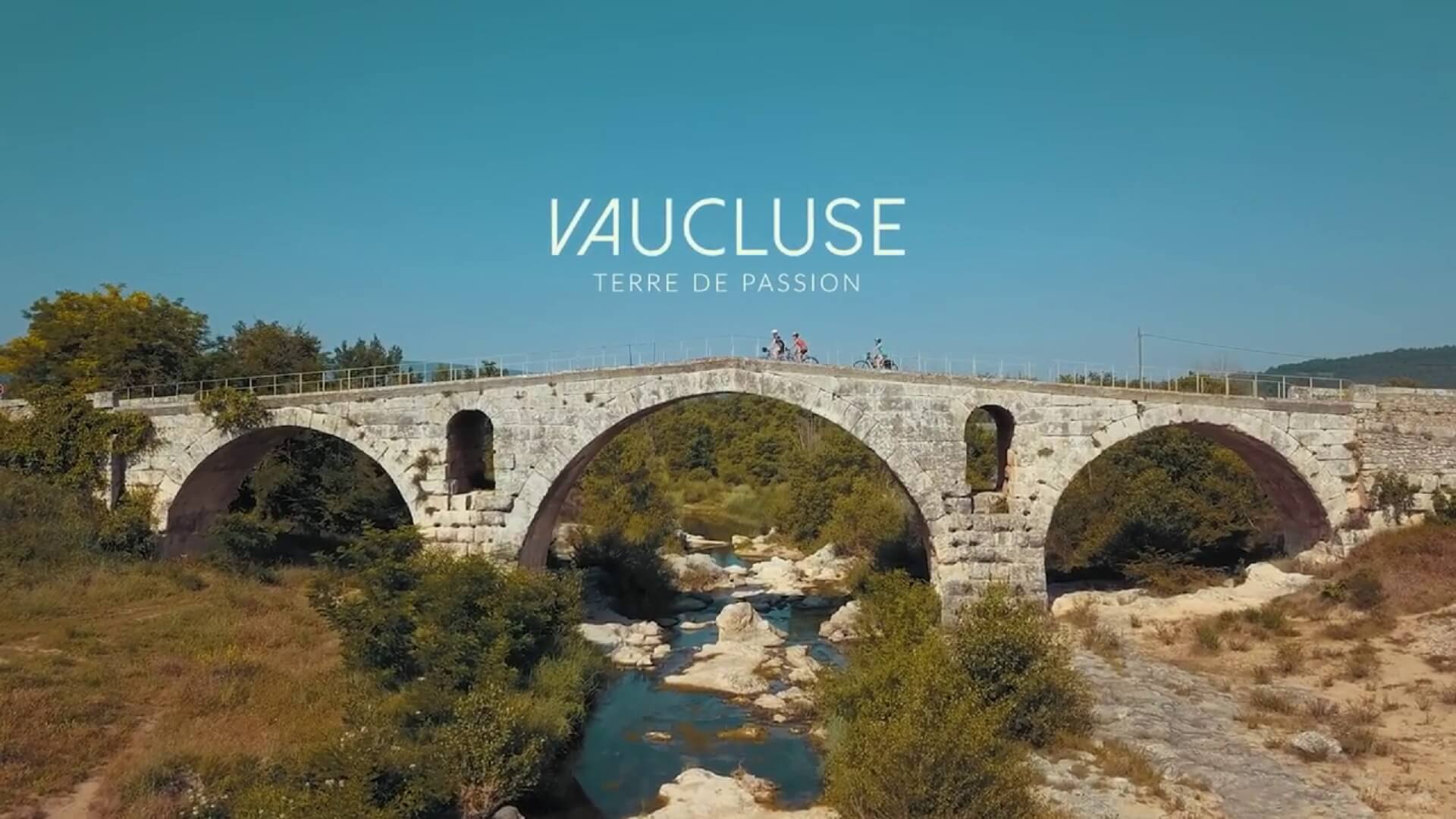 An entrepreneur's Testimonial
The notion of Vaucluse as a land of bikes is not just a legend. There is great potential for leisure and urban markets in this territory.
Downlaod documentation
Tourism / cycling and mountain biking sector
Leading bicycle tourism destination, international reputation