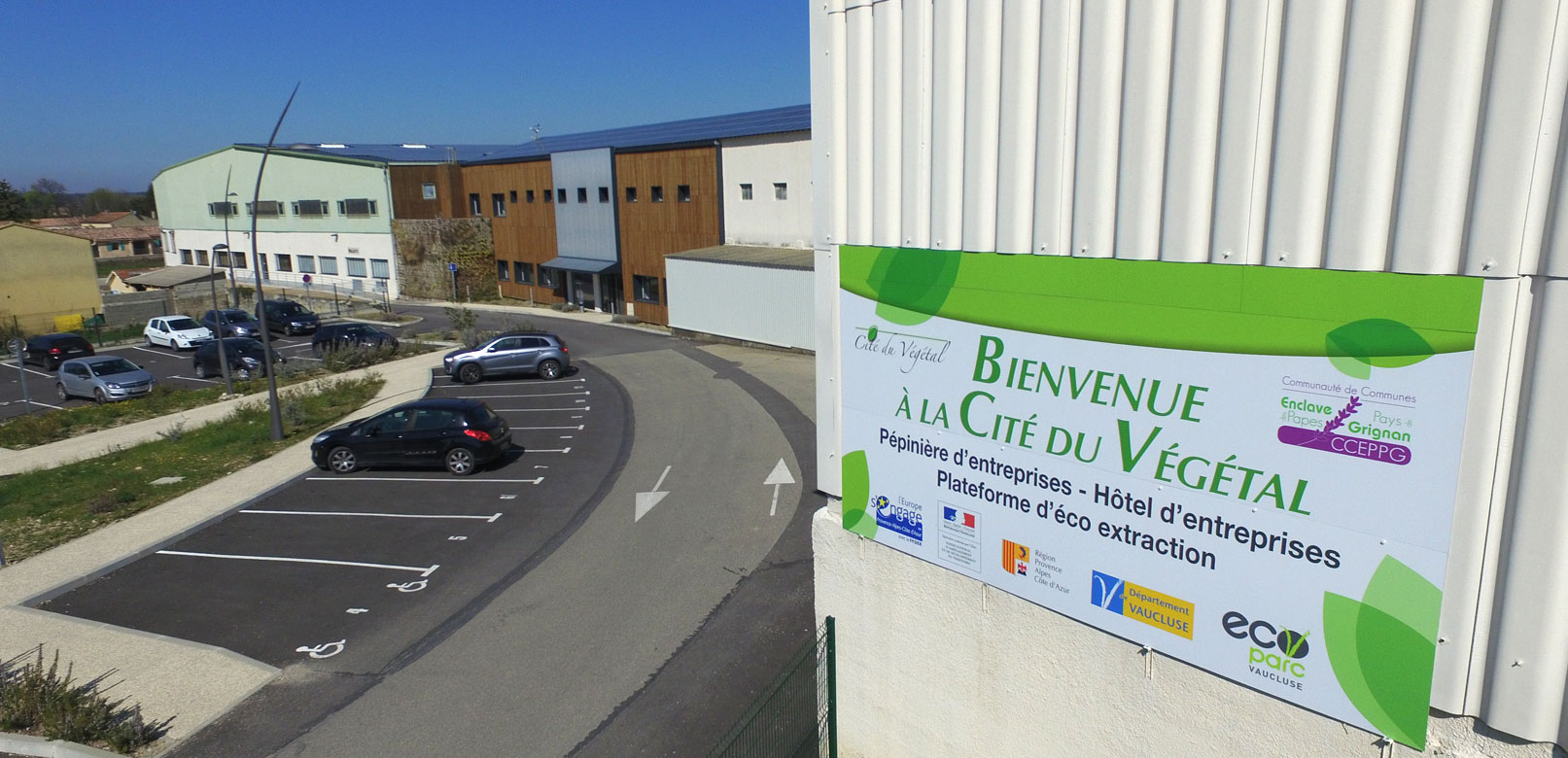 Enclave des Papes, Pays de Grignan – Valréas
Cité du Végétal
Ideally located at the heart of a production area for aromatic and medicinal plants, the Cité du Végétal in Valréas
is one site out of 5,5 hectares which hosts a business incubator dedicated to plant development, and a business hotel with roughly 6,000 m² of available premises.
A favourable environment
Many fantastic businesses have chosen to settle in Valréas
What do ID4 Tech, a company producing plant-based ingredients for animal feed, Natura Biologica cosmetics, a brand of natural cosmetics whose products don't contain additives, Galeo, distributor of natural wellness products, and Arteko, a specialist in vegetable dyes, all have in common?

Answer: They all develop natural products, and they have all chosen the Cité du Végétal.
Other companies located nearby: SICAF, cosmetics manufacturer of the Anjac Health & Beauty Group, Biolandes, producer of essential oils and natural extracts, France Aromatique etc.
An environmentally-friendly business park
The Parc+ certification meets environmental quality criteria

The "EcoParc Vaucluse Charter" judges spaces dedicated to companies according to a criteria of sustainable development. This certification constitutes, for each stakeholder, a reference, a commitment, and an "added value" to work on, develop and let shine in a preserved, fully-equipped, and harmonious environment.
The certification meets environmental quality criteria and is accessible to all public contractors provided that the environmental standards mentioned in the technical specifications are met. The "Ecoparc+ Vaucluse" system judges spaces dedicated to companies according to a criteria of sustainable development which has been recognized by the Parc+ certification and put forward by the ARBE (Regional Agency for Biodiversity and Environment).
This certification of regional excellence adds value to high-quality, attractive business parks, who wish to work in a preserved environment which is pleasant to live in.
It is accessible to internal communities subject to meeting the business park's development, management and organisational criteria. To obtain the certification, the eco-friendly project must take into account all 8 values of the "Cadre de référence régional de l'aménagement et de la gestion durable des parcs d'activités"
It will be applied to sites of economic activities subject to their compliance with the specifications of the Quality Charter. With the establishment of this system, the Department intends to improve the quality of life of companies and employees of the Vaucluse region, as well as local residents. It wishes to strengthen Vaucluse's attractiveness to already-established companies and companies wishing to establish themselves, by encouraging the certification of ageing business parks and by developing new land of economic, technical and environmental excellence.

Equipment and services

Network
Fibreoptic – Connection to public sewerage system

Transport
Bus

Services
Business services division – Rental of Meeting rooms
Location and accessibiliyé
10 min from the A51 Pertuis/Aix-en-Provence interchange
30 min Aix en Provence TGV station
GPS coordinates
4.984585
44.386029
Find the right industry or business zone
Votre contact privilégié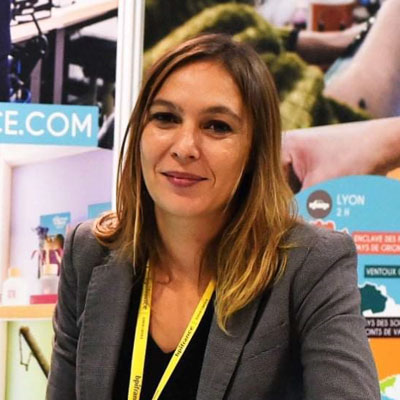 Stéphanie Holmière
Corporate Real Estate and Logistics Project Manager