Industry & Business Zones in Vaucluse
The land or real estate in Vaucluse to suit your business.
Find the real estate offer in Vaucluse that corresponds to your project: logistics, industrial or artisanal business parks, offices, research and development centres, Zone Franche Urbaine, business incubators, coworking spaces, etc. Some of the Businesses Parks have recently been certified for their eco-responsibility.
Ecoparc+ Vaucluse is a financial support scheme for inter-communal structures, which encourages the creation of high-quality economic business spaces designed according to sustainable development criteria. It is based on the regional label Parc+, supported by the Regional Agency for Biodiversity and Environment (ARBE).
List of Business Parks in Vaucluse
The Vaucluse economic development team quickly grasped the industrial challenges we faced and helped us every step of the way, from finding a site through to getting the facilities built. They were brilliant!
Find the right industry or business zone
Votre contact privilégié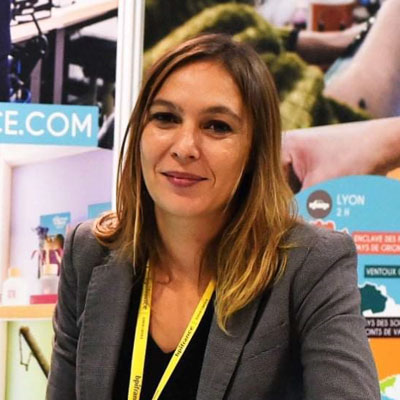 Stéphanie Holmière
Corporate Real Estate and Logistics Project Manager