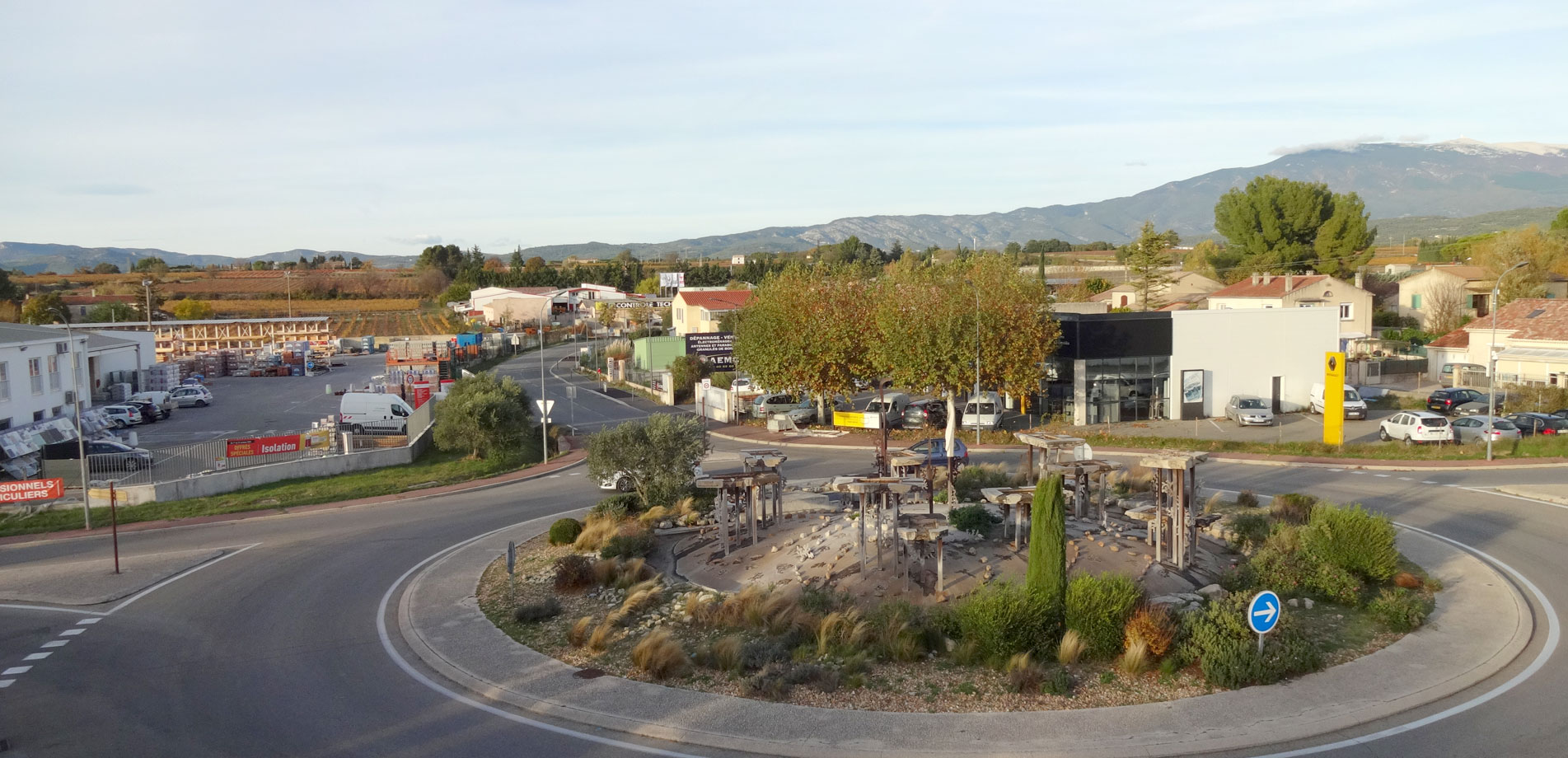 Ventoux Comtat Venaissin – Mazan
Piol II
PIOL II
is a business park located a few minutes from the Carpentras urban centre, in the municipality of Mazan.
The park, which has a particular focus on the construction industry, welcomes all types of business. The target activities, which pay close attention to sustainable development throughout the entire process, are eco-construction, agro-materials, smart housing, and renewable energies.
A BUSINESS PARK DEDICATED TO THE CONSTRUCTION SECTOR
Building and uniting to enhance expertise
This extension is part of the continuity of the existing business park, covering approximately 11 ha.

The objectives are multiple, such as establishing a link between the material resources from the territory, and construction projects; structuring short-supply chains of eco-materials; to rally construction players and their organisations around the sustainable housing of tomorrow; to create synergy between projects by creating a veritable showcase of expertise; to teach, raise awareness, and train workers using specific tools and devices in order to innovate and transform this business park a must-see place where you will find all the key players in sustainable construction.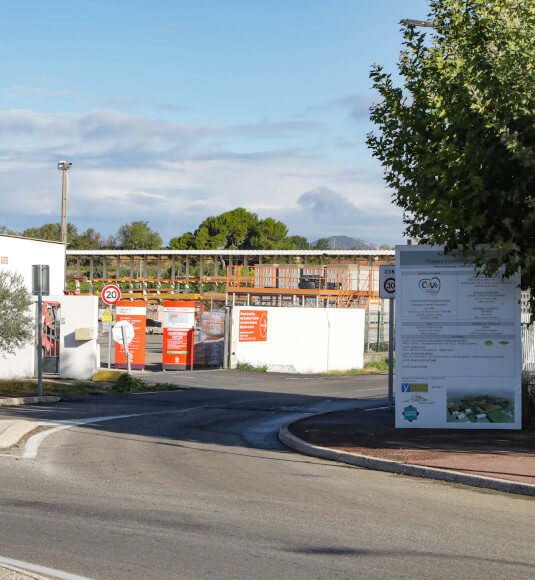 An environmentaly-friendly business park
The Parc+ certification meets environmental quality criteria

The "Ecoparc+ Vaucluse" system judges spaces dedicated to companies according to a criteria of sustainable development which has been recognized by the Parc+ certification and put forward by the ARBE (Regional Agency for Biodiversity and Environment).
This certification of regional excellence adds value to high-quality, attractive business parks, who wish to work in a preserved environment which is pleasant to live in.
It is accessible to internal communities subject to meeting the business park's development, management and organisational criteria. To obtain the certification, the eco-friendly project must take into account all 8 values of the "Cadre de référence régional de l'aménagement et de la gestion durable des parcs d'activités"
It will be applied to sites of economic activities subject to their compliance with the specifications of the Quality Charter. With the establishment of this system, the Department intends to improve the quality of life of companies and employees of the Vaucluse region, as well as local residents. It wishes to strengthen Vaucluse's attractiveness to already-established companies and companies wishing to establish themselves, by encouraging the certification of ageing business parks and by developing new land of economic, technical and environmental excellence.

EQUIPMENT AND SERVICES

Networks
Broadband – Waste water system

Transport
Bus

Services
LOCATION AND ACCESSIBILITY
13 mins from the A7 motorway
30 mins from the Avignon TGV station
5.129598
44.055329
Find the right industry or business zone
Votre contact privilégié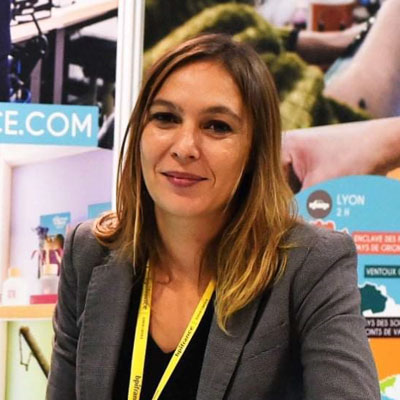 Stéphanie Holmière
Corporate Real Estate and Logistics Project Manager