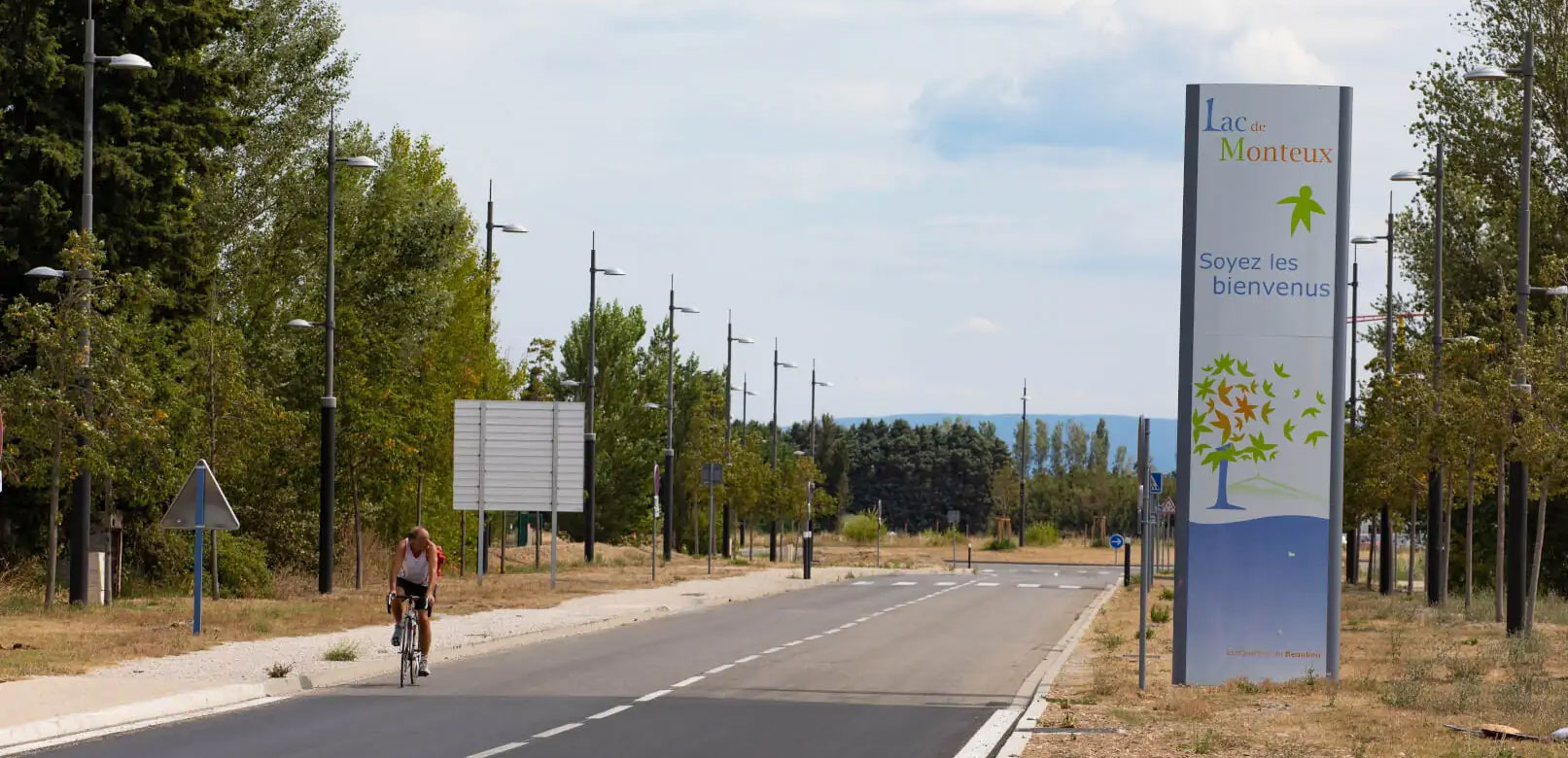 Sorgues du Comtat – Monteux
Beaulieu Eco district
The Beaulieu Eco district is a diverse zone offering economic, leisure and housing-based activities. Already open, the two amusement parks Wave Island and Spirou generate direct and indirect jobs. A lake, open to swimmers and offering many leisure activities, contributes to making the Beaulieu Eco district a place of life, relaxation, and work which is unique in Vaucluse.
THE ECO-DISTRICT AT THE HEART OF THE TERRITORY'S DYNAMICS
Objective: Job creation
This Eco district project aims to generate nearly 1,500 direct and indirect jobs by 2020.
The public works site recruited between 50 and 200 people at the site depending on the phase of work. The construction of various buildings, parks, accommodation, hotels, and services, planned over several years, guarantee over one hundred jobs each year in the construction sector. In addition, the integration enterprises have formalised the signatories of the contracts, allowing people in training schemes to work on the Beaulieu site. The opening of Wave Island has been accompanied by the creation of more than 200 jobs every year since the opening of Spirou Park in 2018, not to mention the jobs generated by the opening of the lake to the public, the establishment of the Professional Centre for Equestrian Arts, and that of the IME-MAS.
EQUIPMENT AND SERVICES

Networks
Fibreoptic – Connection to public sewerage system

Transport
Zou! Bus Line 5

Services
Parking – Restaurants – Fitness trail
LOCATION AND ACCESSIBILITY
Access to the Avignon-Carpentras highway
10 mins from the A7 Avignon Nord interchange
30 mins from the Avignon TGV station
4.964961
44.019986
Find the right industry or business zone
Votre contact privilégié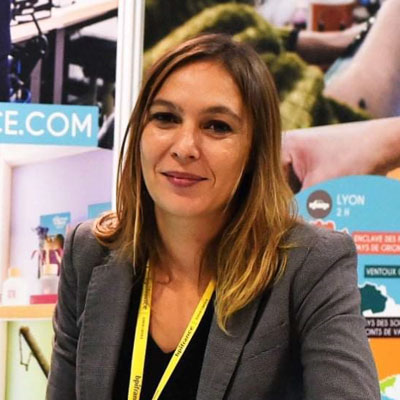 Stéphanie Holmière
Corporate Real Estate and Logistics Project Manager