Sorgues du Comtat – Sorgues
Sainte Anne Business Park
The Sainte Anne Business Park has properties available for sale or for rental. These warehouses and premises accommodate all types of industrial, logistics or tertiary projects. The Etable coworking space is located in the "Pixel" building, the Business Park's tertiary building with resolutely modern architecture.
ETABLE COWORKING SPACE
Pixel building
The Etable coworking space is dedicated to hot-deskers or those want to escape the isolation of working from home, whatever their sector of activity. Its location within the PIXEL, built by CEETRUX (ex Immochan), has given it the thematic particularity of welcoming businesses in the fields of retail and entertainment. In the first BREEAM certified building in Vaucluse, CEETRUS and Etable Coworking have created a unique place alongside French Tech Culture.
A 150m2 collaborative workspace aimed primarily at self-employed workers, small businesses, remote workers, and start-ups, is dedicated to innovations for the commerce and entertainment of tomorrow. The space offers moments of conviviality, creating connections between co-workers and projects.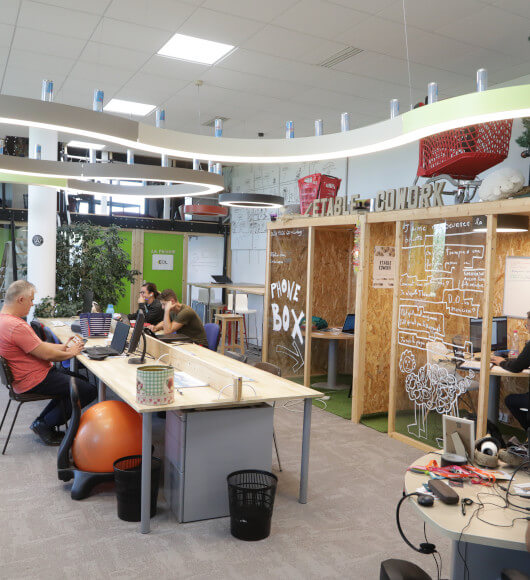 EQUIPMENT AND SERVICES

Networks
Fibreoptic – Connection to public sewerage system

Transport
Bus

Services
Hotel – Restaurants – Shops
LOCATION AND ACCESSIBILITY
2 mins form the A7 Avignon Nord interchange
Access via the RD 972
GPS coordinates
4.890687
43.990372
Find the right industry or business zone
Votre contact privilégié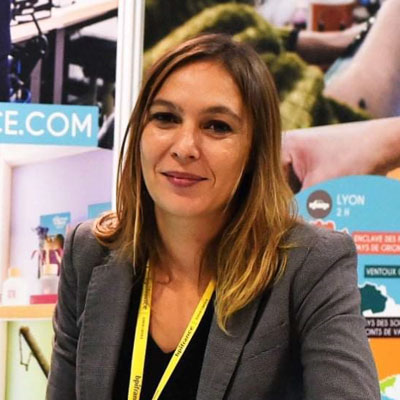 Stéphanie Holmière
Corporate Real Estate and Logistics Project Manager