Rhône lez Provence – Mondragon
Notre Dame Business Park
Located at the crossroads of 3 departments and 3 regions, the Notre Dame Business Park welcomes both local and international companies such as Kaefer Wanner and Rolls Royce. Ideally located on the edge of N7, it is only a few minutes away from the motorway interchange.
Atelier 19
Premises for craft activities on a shared site
In a setting ideal for developing activity at the heart of a modern and dynamic Business Park, the Atelier 19 site can host 4 craft-based companies. Each has a workshop ranging from 110 to 160m², offices in a mezzanine area, and dedicated parking spaces.

This building was created by the community of communes to meet the needs of shared premises for new or developing craft-based enterprises. Particular attention was paid to the architecture of the building while ensuring its practicality, as well as its integration into the landscape.
EQUIPMENT AND SERVICES

Networks
Fibreoptic – Connection to Public sewerage system

Transport

Services
Small Creche
LOCATION AND ACCESSIBILITY
10 min from the A7 Bollène and Piolenc interchanges
Access via the N7
4.706858
44.262154
Find the right industry or business zone
Votre contact privilégié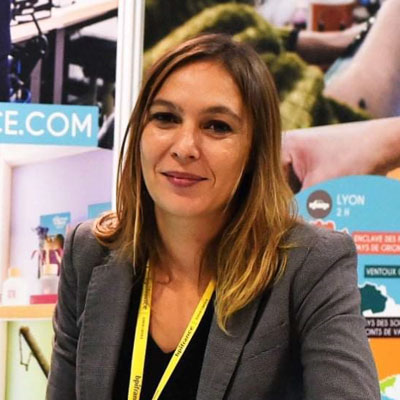 Stéphanie Holmière
Corporate Real Estate and Logistics Project Manager