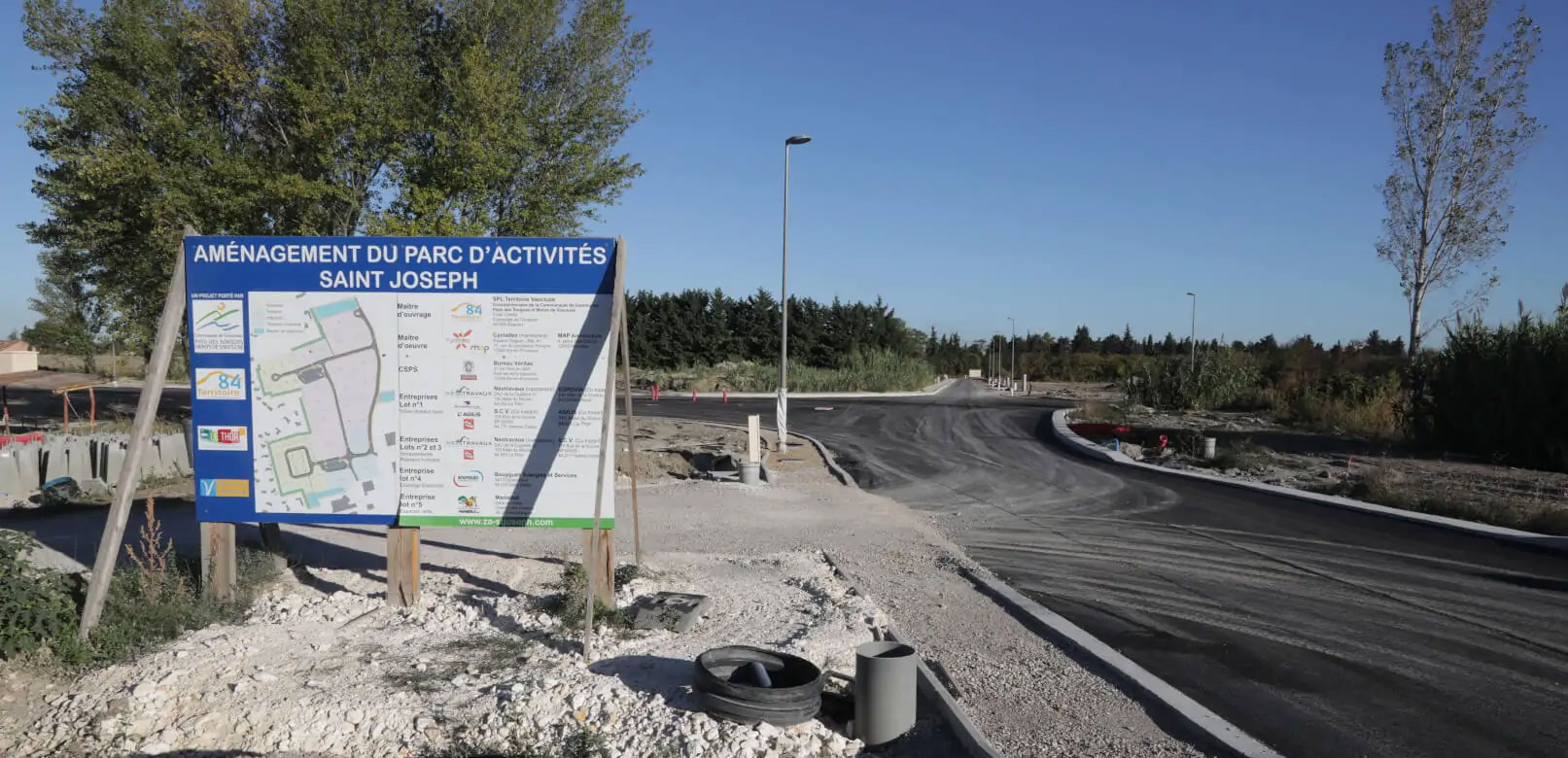 Pays des Sorgues Monts de Vaucluse -Le Thor
Saint Joseph Business Park
The St Joseph business park
with an area of about 17 hectares is located in the commune of Le Thor, near the Isle-sur-la-Sorgue, with existing business parks connected to it by the RD 901. This new large-scale zone for the territory will host craft-based, industrial and tertiary activities.
HOTEL AND TERTIARY ACTIVITIES
Availability at the entrance to the Business Park
Ideally located at the entrance to the Saint Joseph park, offices are available for rental or purchase.
Located in a bright bioclimatic building, the office space is adjustable according to the needs of the company. 180 m² to 900 m² is on offer over 3 levels. The offices meet PMR (persons of reduced mobility) and ERP standards and have private parking.

Also for sale is a another plot located at the entrance to the Saint Joseph Business Park. It is dedicated to hotel development that responds to a clientele of itinerant professionals in the sector.The area's tourism assets make it possible to optimize the occupancy rate at weekends and during the tourist season from March to October.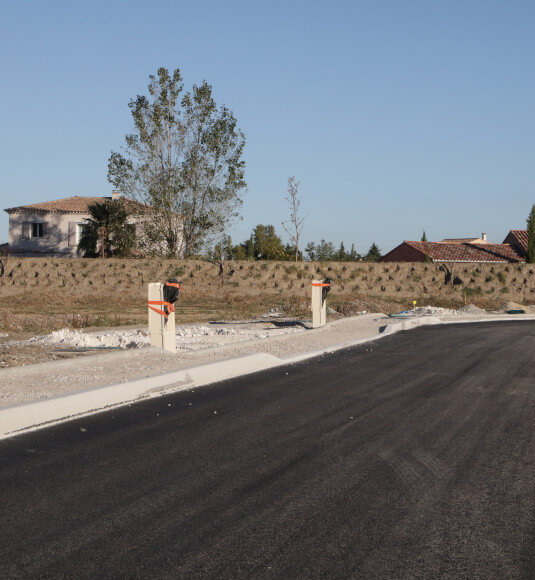 An environmentally-friendly business park
The Parc+ certification meets environmental quality criteria

The "EcoParc Vaucluse Charter" judges spaces dedicated to companies according to a criteria of sustainable development. This certification constitutes, for each stakeholder, a reference, a commitment, and an "added value" to work on, develop and let shine in a preserved, fully-equipped, and harmonious environment.
The certification meets environmental quality criteria and is accessible to all public contractors provided that the environmental standards mentioned in the technical specifications are met. The "Ecoparc+ Vaucluse" system judges spaces dedicated to companies according to a criteria of sustainable development which has been recognized by the Parc+ certification and put forward by the ARBE (Regional Agency for Biodiversity and Environment).
This certification of regional excellence adds value to high-quality, attractive business parks, who wish to work in a preserved environment which is pleasant to live in.
It is accessible to internal communities subject to meeting the business park's development, management and organisational criteria. To obtain the certification, the eco-friendly project must take into account all 8 values of the "Cadre de référence régional de l'aménagement et de la gestion durable des parcs d'activités"
It will be applied to sites of economic activities subject to their compliance with the specifications of the Quality Charter. With the establishment of this system, the Department intends to improve the quality of life of companies and employees of the Vaucluse region, as well as local residents. It wishes to strengthen Vaucluse's attractiveness to already-established companies and companies wishing to establish themselves, by encouraging the certification of ageing business parks and by developing new land of economic, technical and environmental excellence.

KEY FIGURES
companies in the process of setting up
EQUIPMENT AND SERVICES

Networks
Broadband – Connection to public sewerage system

Transport
Bus

Services
Shops – Restaurant
LOCATION AND ACCESSIBILITY
15 mins from the A7 Avignon Sud interchange
5.015280
43.925619
Find the right industry or business zone
Votre contact privilégié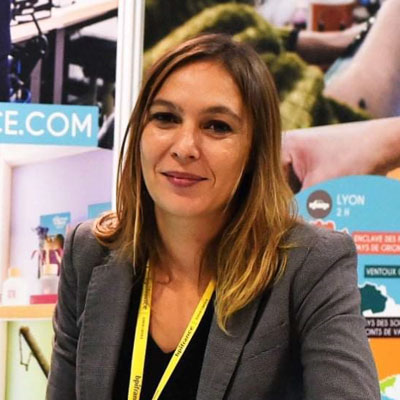 Stéphanie Holmière
Corporate Real Estate and Logistics Project Manager