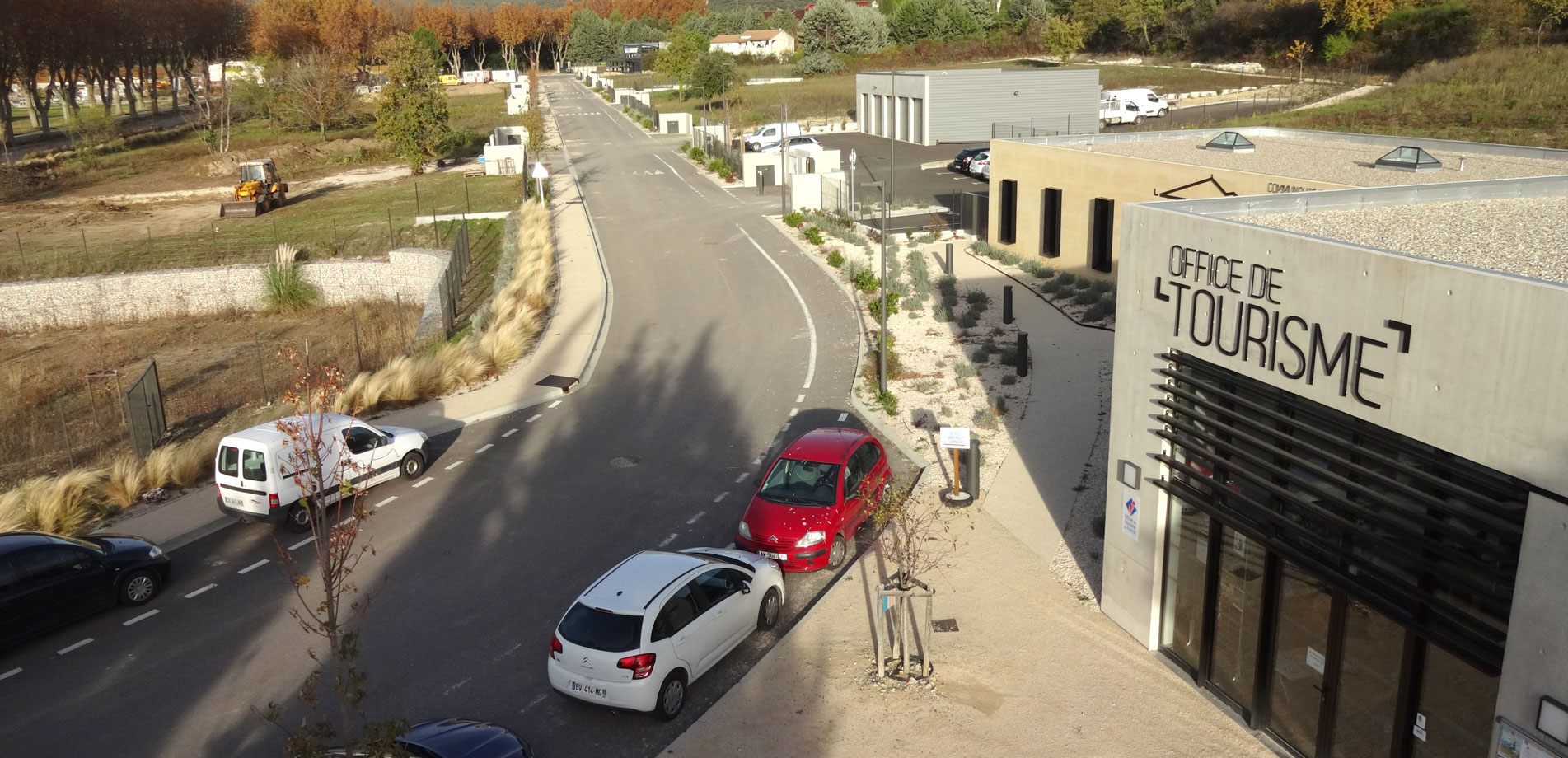 Ventoux Sud – Villes-sur-Auzon
Fontaynes Business Park
Located 15 km east of Carpentras, Villes-sur-Auzon is a village with plenty of character which enjoys an exceptional natural setting near Mont Ventoux. 17 plots of 550 m² to 1955 m², intended for craft or industrial activities, can be grouped or subdivided by the developers. The Fontaynes Business Park
is classified as a ZRR, allowing businesses wishing to settle there to benefit from tax exemptions.
FONTAYNES BUSINESS PARK LOCATED IN RURAL REVITALISATION AREA
Aid for companies setting up in ZRR
Rural Revitalisation Zones (ZRR) are geographic areas where businesses can benefit from tax benefits. The objective of a ZRR is to promote economic dynamism and employment in rural areas which are in difficulty.

Subject to certain conditions relating in particular to the number of employees and the nature of the business, it is possible to benefit temporarily from an exemption from income tax or corporation tax in respect of profits made; an exemption from the territorial economic contribution (CET;) of an exemption from property tax on built-up properties and housing tax; and an exemption from social security contributions as an employer.
An environmentaly-friendly business park
The Parc+ certification meets environmental quality criteria

The "Ecoparc+ Vaucluse" system judges spaces dedicated to companies according to a criteria of sustainable development which has been recognized by the Parc+ certification and put forward by the ARBE (Regional Agency for Biodiversity and Environment).
This certification of regional excellence adds value to high-quality, attractive business parks, who wish to work in a preserved environment which is pleasant to live in.
It is accessible to internal communities subject to meeting the business park's development, management and organisational criteria. To obtain the certification, the eco-friendly project must take into account all 8 values of the "Cadre de référence régional de l'aménagement et de la gestion durable des parcs d'activités"
It will be applied to sites of economic activities subject to their compliance with the specifications of the Quality Charter. With the establishment of this system, the Department intends to improve the quality of life of companies and employees of the Vaucluse region, as well as local residents. It wishes to strengthen Vaucluse's attractiveness to already-established companies and companies wishing to establish themselves, by encouraging the certification of ageing business parks and by developing new land of economic, technical and environmental excellence.

EQUIPMENT AND SERVICES

Network
Connection to public sewerage system

Transport

Services
Town centre shops
LOCATION AND ACCESSIBILITY
40 mins from the A7 Avignon Nord interchange
Access via RD 942
5.222389
44.055306
Find the right industry or business zone
Votre contact privilégié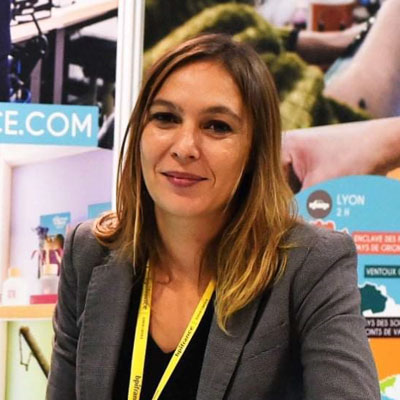 Stéphanie Holmière
Corporate Real Estate and Logistics Project Manager