Pays d'Apt Luberon – Apt
Apt Ouest Business Hub
This multi-sectoral economic area, spread over a hundred hectares in the heart of the Luberon, holds many assets concerning both the quality of its environment and the quality of its services. It benefits from a fully-equipped lake and a service hub dedicated to companies. It welcomes the leading companies of the region: Aptunion Industrie, Eurosilicone, Progress Silicones, Delta Plus, IRSEA, Mathieu Lustrerie, Midi Traçage, Blachère Illumination…
Business services division
Private offices, coworking space, business workshops, meeting rooms
À l'entrée du pôle d'activités Apt Ouest, 12 bureaux privatifs, 2 ateliers d'activités et 2 salles de réunion sont à louer au sein d'un Pôle de Rent 12 private offices, 2 business workshops and 2 meeting rooms in a 940 m² Services Hub for businesses at the entrance to the Apt Ouest business hub. This new space also has a 150-m² coworking space and a business address service.
The building has a THD, PMR access and dedicated car park.
Two meeting rooms seating 25 and 40 people are available.
Professionals are on site at set times and themed workshops are organised throughout the year.
Real estate availability within the business division
A newly designed space for SMEs and SMIs is being commercialised.

In a preserved setting between the Monts de Vaucluse and the Luberon, close to the major communication axes of the North Luberon and benefiting from 230 days of sunshine per year, the Perréal business park holds many assets for businesses.
It is the emblematic economic centre of the Pays d'Apt Luberon with an area of 10 ha, inserted in an exceptional environment that combines quality of life and economic activity.
It has been certified by EcoParc Vaucluse.
Plots ranging from 1,000 to 2,500 m² remain available for sale.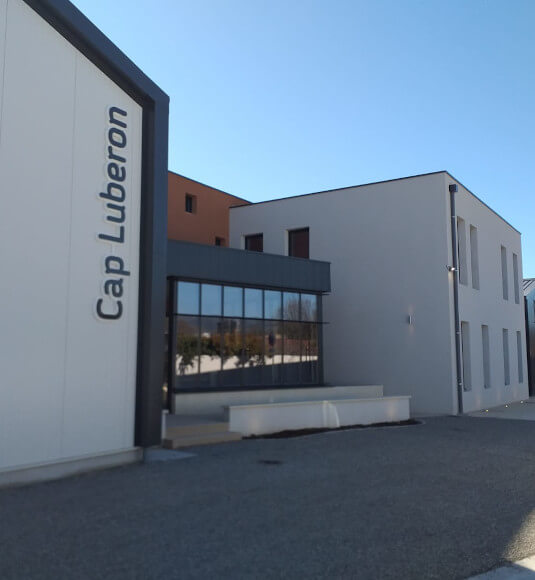 An environmentaly-friendly business park
The Parc+ certification meets environmental quality criteria

The "Ecoparc+ Vaucluse" system judges spaces dedicated to companies according to a criteria of sustainable development which has been recognized by the Parc+ certification and put forward by the ARBE (Regional Agency for Biodiversity and Environment).
This certification of regional excellence adds value to high-quality, attractive business parks, who wish to work in a preserved environment which is pleasant to live in.
It is accessible to internal communities subject to meeting the business park's development, management and organisational criteria. To obtain the certification, the eco-friendly project must take into account all 8 values of the "Cadre de référence régional de l'aménagement et de la gestion durable des parcs d'activités"
It will be applied to sites of economic activities subject to their compliance with the specifications of the Quality Charter. With the establishment of this system, the Department intends to improve the quality of life of companies and employees of the Vaucluse region, as well as local residents. It wishes to strengthen Vaucluse's attractiveness to already-established companies and companies wishing to establish themselves, by encouraging the certification of ageing business parks and by developing new land of economic, technical and environmental excellence.

Equipments and services

Networks
Fibreoptics – Connection to public sewerage system – Gas

Transport
Cycle path

Services
Restaurants – Leisure centre – Grocery shops
Location and accessibility
40 min de l'échangeur A7 Avignon
40 min from the A7 Avignon interchange
45 min from Avignon Airport
55 min from Avignon TGV station
GPS coordinates
5.366667
43.886250
Find the right industry or business zone
Votre contact privilégié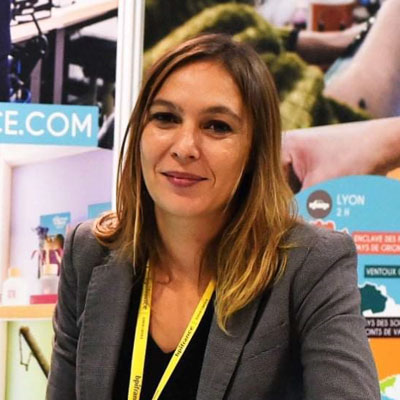 Stéphanie Holmière
Corporate Real Estate and Logistics Project Manager